Partner Institutions
The Advanced Retinal Imaging Alliance is comprised of faculty and staff of the following institutions:

Center for Visual Science
The Center for Visual Science (CVS) was founded in 1963 by Robert M. Boynton to bring together scientists from a variety of disciplines with the common goal of pursuing excellence in vision research. CVS consists of more than 25 research laboratories that employ a diverse set of approaches, from molecular genetics and cellular biology to neurophysiology and psychophysics.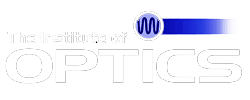 The Institute of Optics
The Institute of Optics has been educating the next generation of leaders in the field since its founding in 1929 as the first optics department in the country. Approximately half of all optics degrees awarded nationwide have been awarded by The Institute of Optics.

Flaum Eye Institute
The David and Ilene Flaum Eye Institute (FEI) is a growing center for subspecialty eye care, translational vision research, training and community outreach. Established in 2002 at the University of Rochester Medical Center, FEI provides easy access to the most advanced level of care available in the region.