Jesse Schallek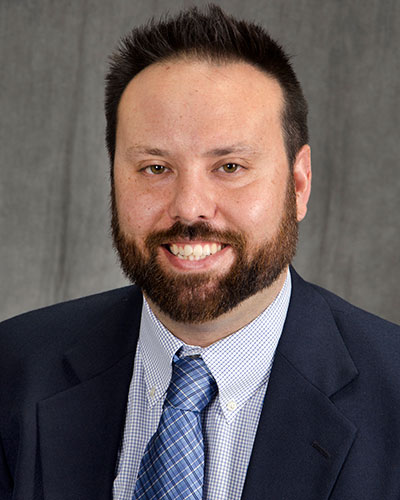 Box 319
601 Elmwood Ave.
Rochester, NY 14642
Office: Medical Center G-4113
Telephone: (585) 273-4848
Email:
Download CV (PDF)
URMC Web Page
Flaum Eye Institute Web Page
The neural cells that line the back of our eyes are sensitive to light and initiate our ability to see. These cells are among the most metabolically active tissues in the human body and are nourished by a dense network of capillaries that circulate blood to deliver nutrients and remove waste products from these hard-working cells. However, dysfunction of this neural-vascular system associates with a variety of retinal diseases and collectively gives rise to the leading cause of blindness in the developed world.
Our lab investigates blood flow in the living eye by using a specialized camera called an Adaptive Optics Scanning Light Ophthalmoscope (AOSLO) to correct for small imperfections of the optics of the eye. Once corrected, we can image the microscopic integrity of the smallest vessels that are ten-times thinner than a human hair. Additionally, capturing videos of this tissue enables study of the movement of single blood cells flowing within this network. We are developing and applying this cutting-edge technology to study blood flow in the retina in conditions of health and disease.
Selected Publications
This material is presented to ensure timely dissemination of scholarly and technical work. Copyright and all rights therein are retained by authors or by other copyright holders. All persons copying this information are expected to adhere to the terms and constraints invoked by each author's copyright. In most cases, these works may not be reposted without the explicit permission of the copyright holder.
Awards & Honors
2016-2020 Research to Prevent Blindness Career Development Award
2013-2015 Ruth Kirschstein National Research Service Award F32EY023496-01
2013 Edmund Optics Higher Education Grant Program finalist
2012 Schmitt Program on Integrative Brain Research Postdoctoral Fellowship
2012 ARVO Member in Training (MIT) Outstanding Poster Award
2012 Retina Research Foundation/J.M. and E.C. Lawrence Travel Award
2012-2013 Center for Visual Science Training Fellowship T32EY007125-22
Dr. Schallek is grateful for support from:
Dana Foundation- David Mahoney Neuroimaging Grant: Imaging single blood cell rheology and flux within the smallest vessels in clinical diabetic retinopathy. Jesse Schallek, PI
Research to Prevent Blindness Career Development Award, Imaging microscopic changes in retinal capillary structure and function associated with hyperglycemia in a mouse model of diabetes Jesse Schallek, PI