News + Events Archive
2019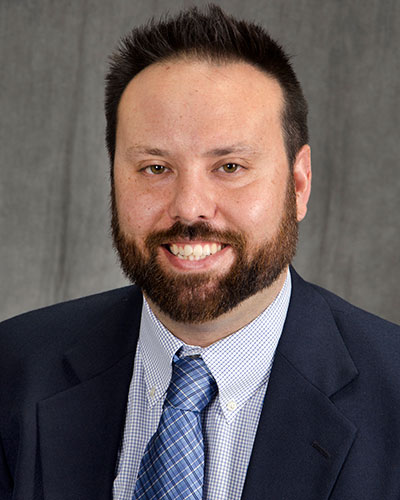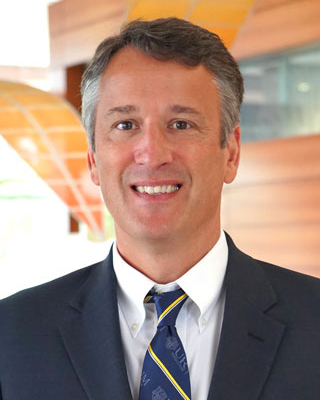 David DiLoreto Jr. Selected to Chair University of Rochester Medical Center Department of Ophthalmology, Lead Flaum Eye Institute
David A. DiLoreto, Jr., M.D., Ph.D., was named chair of the University of Rochester Medical Center's Department of Ophthalmology and director of the Flaum Eye Institute, pending approval by the Office of the Provost. He succeeds Chair Steven Feldon, M.D., M.B.A., who will transition to associate vice president and director of the Office of Biomedical Research Development.
Read more...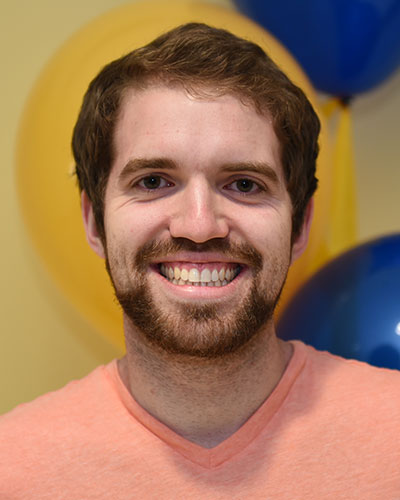 Tyler Godat receives OSA FVM Young Investigator Award
Congratulations to Tyler Godat, who received the Optical Society of America Fall Vision Meeting Young Investigator Award for his presentation last Saturday in Washington DC. Tyler spoke about "In vivo classification of macaque foveal ganglion cells through optical recording of responses to chromatic and luminance flicker."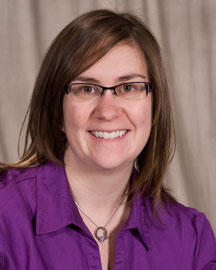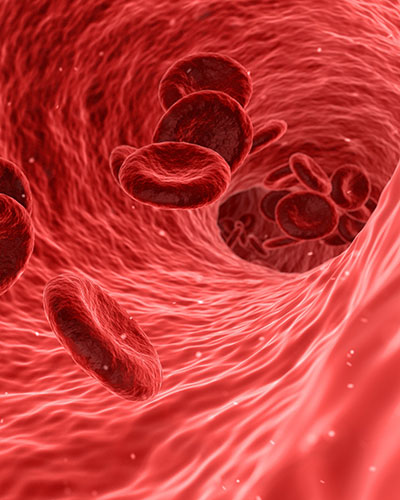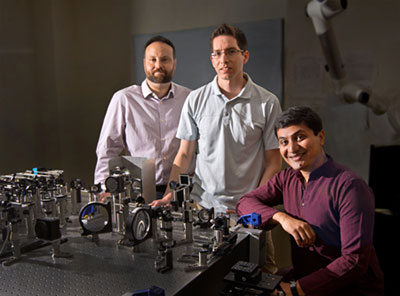 Imaging That Twinkle in Your Eye: Assessing Vascular Health by Imaging Blood Cells in the Retina
Aby Joseph, Andres Guevara, and Jesse Schallek describe a new, noninvasive approach to assess vascular health in the journal eLife. Schallek's lab, part of the Flaum Eye Institute, developed a method to visualize how single blood cells flow through vessels of the eye using adaptive optics imaging.
Read more...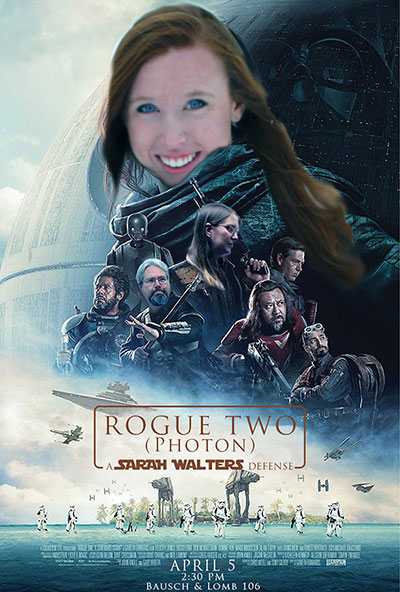 Congratulations to Dr. Sarah Walters, for her successful PhD defense
Congratulations to Dr. Sarah Walters, for her successful PhD Defense, "Two-Photon Excited Fluorescence Adaptive Optics Ophthalmoscopy of Retinal Function." Advised by Prof. Jennifer Hunter & Prof. David Williams
Abstract: The retina is the light-sensitive tissue at the back of the eye, which carries out the first steps in vision. Specialized neural cells in the retina known as photoreceptors are responsible for detection of light and its transduction by initiating an electrical signal to the brain. Adaptive optics scanning light ophthalmoscopy (AOSLO), which dynamically corrects aberrations of the ocular media in the living eye and affords a lateral resolution of 2 μm, has revolutionized our ability to visualize photoreceptors and many other microstructures in the retina. The implementation of two-photon excited fluorescence (TPEF) imaging in AOSLO has enabled not only complementary structural information throughout the retina, but an objective, non-invasive measure of visual function in photoreceptors by measuring TPEF kinetics from these cells.
The aim of the present thesis is to further develop and apply TPEF ophthalmoscopy as a novel measure of in vivo cellular function in the retina. First, TPEF ophthalmoscopy was used in conjunction with other imaging modalities to evaluate the extent of photoreceptor dysfunction in a non-human primate model of retinal degeneration. TPEF ophthalmoscopy was essential in determining that photoreceptors were non-functional. Second, the sensitivity of TPEF kinetics to detect changes in photoreceptor function in conditions relevant to disease pathogenesis was investigated. Systemic hypoxia was employed in non-human primates as a model of physiological change, reducing oxygen supply to the retina, and TPEF kinetics were shown to be slowed as a consequence. Finally, the capabilities of TPEF ophthalmoscopy were expanded by implementing intrinsic fluorescence lifetime imaging. TPEF lifetime imaging was shown to distinguish retinal cell classes that are functionally disparate, and lifetimes were altered in regions of retinal damage.
TPEF ophthalmoscopy has the potential to yield advances in understanding of both the basic physiology and pathology of the retina. If translated successfully into humans, TPEF ophthalmoscopy demonstrates promise as a valuable imaging modality that may, when used in conjunction with other clinical measures, identify early cellular dysfunction and longitudinally track pathological changes. Ultimately, it may assist in timely diagnosis, intervention, and development of treatments or vision restoration methods to combat blindness as a consequence of retinal disease.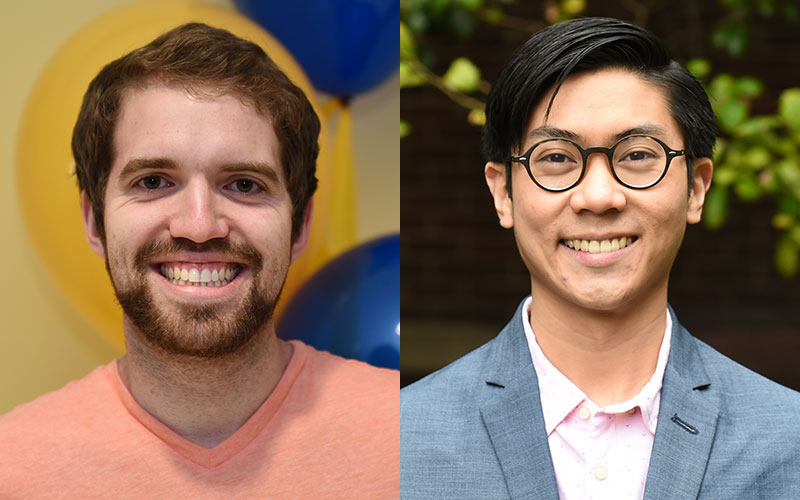 2018
2017
2016
2015
2014
2013
2012