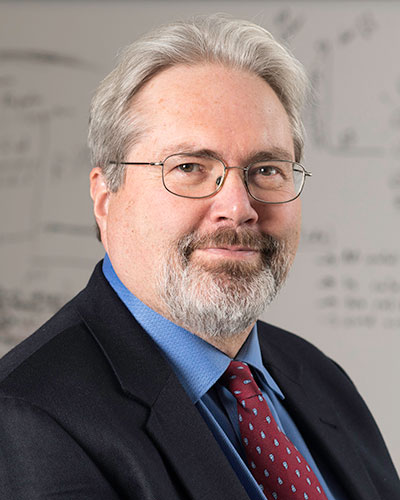 Williams inducted into National Academy of Inventors
The National Academy of Inventors is a member organization comprising US and international universities, and governmental and non-profit research institutes. It was founded in 2010 to recognize and encourage inventors with patents issued from the US Patent and Trademark Office, enhance the visibility of academic technology and innovation, encourage the disclosure of intellectual property, educate and mentor innovative students, and translate the inventions of its members to benefit society.
Previous NAI fellows from the University of Rochester are Kevin Parker, the William F. May Professor and dean emeritus of engineering and applied sciences; Wayne Knox, professor of optics; Jim Zavislan, professor of optics, and Jannick Rolland, the Brian J. Thompson Professor of Optical Engineering.
The most efficient photovoltaic cells used for solar power cost up to $50,000 per square meter. What if these cells could be replaced with a plastic solar concentrator less than 3 mm thick that concentrates sunlight 500 times at only $100 per square meter?
Diseases that cause blindness destroy the rods and cones in the retina. Ganglion cells rely on rods and cones to detect light as it comes into the eye. Could blindness be cured if ganglion cells could be coaxed by genetically engineered viruses to take on this function?
These tantalizing prospects are being pursued by two celebrated University of Rochester scientists whose work has already proven transformative, resulting in their election as 2021 fellows of the National Academy of Inventors.